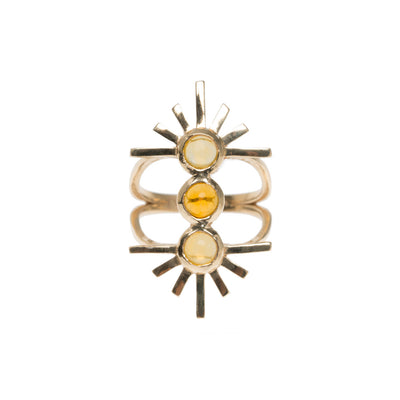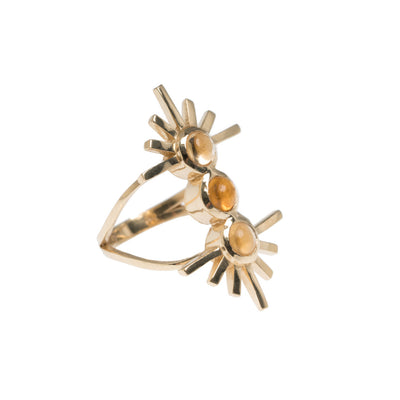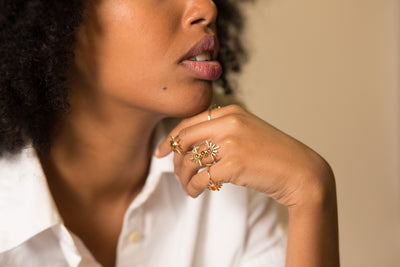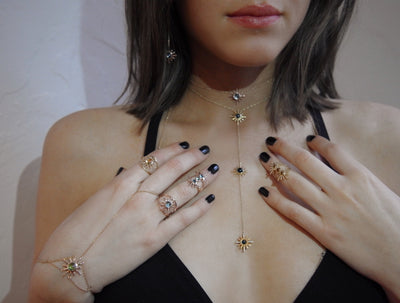 Yellow Tourmaline Triple Sun Ring
$550.00
Available in 14K Rose, Yellow, or White gold. 
Full range of sizes are available, including Midi and Pinky ring.
Handmade in Los Angeles.
Expected Production time (10) Expected shipping (7 days).
Please note: each stone is unique with natural markings, there are no two tourmalines of the same color.
Sizing Suggestions: 2-6 can be work as Midi or Pinky Ring 6.5-9 can be worn as regular ring.